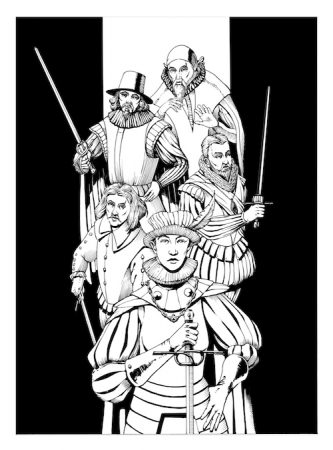 In 1975 auteur director Luis Zorge created a late night action series of Elizabethan spies and the supernatural.
The Queen's Men threw historical accuracy to the wind and mixed action, adventure, espionage and horror into something quite unique, before it was abruptly cancelled.
This is the roleplaying game of that series. A multi-layered fiction where 70s genre television re-interprets history and you play an actor playing a historical personality - badly.
Featuring everything you need to tell the story of the making of this classic show:
-Quick and easy rules, based on The Agency -Pick up and play characters and scenarios -Stunt crew strikes, DVD extras, wobbly sets and bad haircuts
A roleplaying game for people who love quirky genre TV, inspired by shows like Department S, Garth Marenghi's Darkplace, Danger 5 or The Persuaders.