The Agency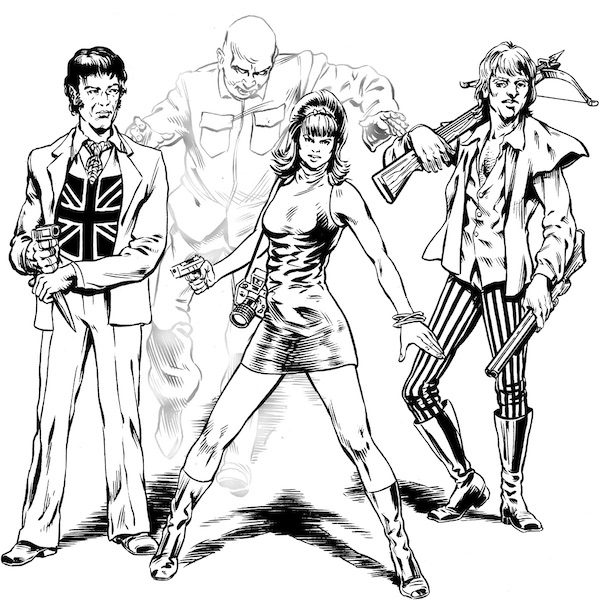 The Agency is a roleplaying game where players take on the roles of sixties secret agents fighting the supernatural.
It's set in a stylised version of sixties Britain; a world of red telephone boxes, London buses, Bentleys, Union Jack waistcoats, velvet jackets, bowler hats, the Beatles, Bobbies, manor houses, eccentrics, Hippies, the Cold War, and miniskirts. All filmed at strange angles and in far too many primary colours.
It should never be considered an accurate portrayal of the period; this is a world where spies can be famous, where an umbrella is a deadly weapon, and where this message will self destruct…
Buy in Print or PDF at RPGNow and Buy in Print at Lulu.com
Featuring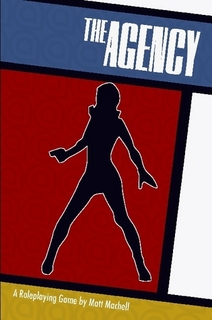 Eccentric characters with heroic bonuses (and flaws), their own theme music and unexpected gadgets.
Quick and easy game prep and an abstract threat system for easy GMing.
Everything you need to play your own 1960s TV series in style!
Originally published as part of the Nopress Anthology, this new revised edition includes streamlined rules, examples of play, scenarios and advice.
Downloads
Actual Play Streams
The excellent Twitch TV stream of Spy Team 67 and Loose Lips Sink Ships on Twitch TV and Spy Team 67 and the Quaint Village of Doom
Related